🇺🇸 Are you addicted to Wallpapers? Do you want to set a new Wallpaper everyday automatically on your iPhone? Here's how to do that.
You need iOS 14.3 or above installed on your iPhone. You also need Wallpapers Central App from which you can download thousand wallpapers.
Download this Shortcut and install it
Open Shortcuts App, go to Automations > Add + > Create personal automation > Time of the Day
Now set a time, for example "00:00" to change the wallpaper automatically at midnight everyday. Go next.
Tap on Add Action > Apps > Shortcuts > Run Shortcut
Tap on the Shortcut field in light blue and select Wallpapers Central Random from the list
Tap on the "+", in the search field type "set wallpaper". Customize it if you want and deactive "Show Preview"
Tap on Next and deactive "Ask before Running". Done.
⚠️ How to solve: 'This shortcut cannot be opened because your Shortcuts security settings don't allow untrusted shortcuts. Here's how to solve.
Advertising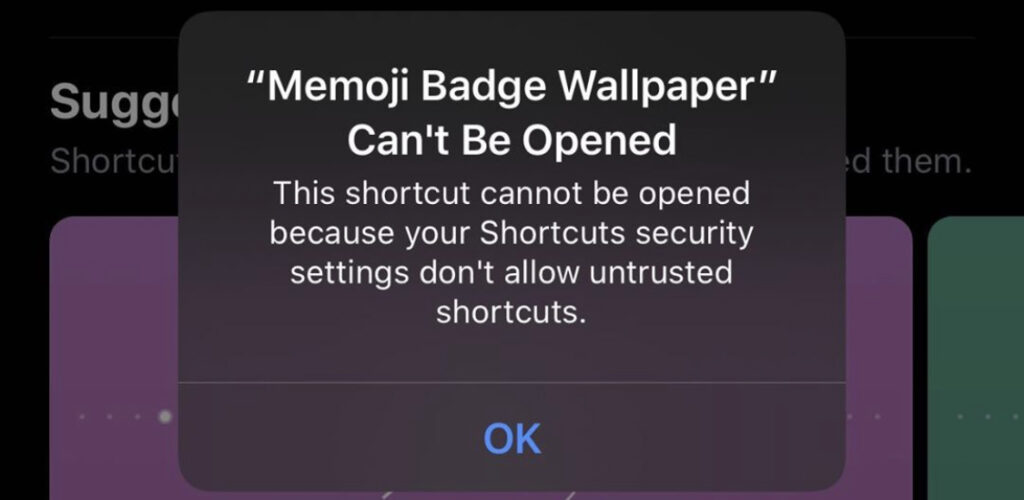 ---
🇮🇹  Siete stregati dagli Sfondi? Vi piace cambiarli continuamente? Con questa soluzione il vostro iPhone potrà cambiare sfondo automaticamente ogni giorno! Ecco come fare:
Come prima cosa è necessario aver installato iOS 14.3 o superiore sul vostro iPhone. Avrete bisogno anche dell'applicazione Wallpapers Central, dalla quale dovrete scaricare diversi sfondi.
A questo punto, scaricate ed installate lo Shortcut da questa pagina. Non è necessario eseguirlo, basta installarlo.
Adesso creiamo un'automazione per cambiare sfondo automaticamente ogni giorno. Entriamo nell'app Comandi nella sezione Automazioni e scegliamo Crea un'automazione personale.
Selezioniamo Ora del giorno, impostiamo 00:00 per cambiare sfondo automaticamente a mezzanotte, oppure un qualsiasi altro orario. Clicchiamo su Aggiungi azione > App > Comandi > Esegui il comando rapido. Adesso clicchiamo sulla voce "Comando Rapido" scritto in azzurrino e selezioniamo Wallpapers Central Random dall'elenco.
Clicchiamo sul tasto + sottostante, cancelliamo tutto con la X e nel box di ricerca scriviamo "Imposta sfondo". Selezioniamo l'azione che verrà trovata, clicchiamo su mostra di più e togliamo la spunta da "Mostra Anteprima".
Andiamo avanti e togliamo la spunta da Chiedi prima di eseguire. Clicchiamo su Fine.
⚠️ Come risolvere: 'Questo comando rapido non può essere aperto perchè le impostazioni di sicurezza dell'app Comandi Rapidi non consentono azioni non attendibili'. Trovi qui la soluzione
Advertising